Assistance for Individuals and Families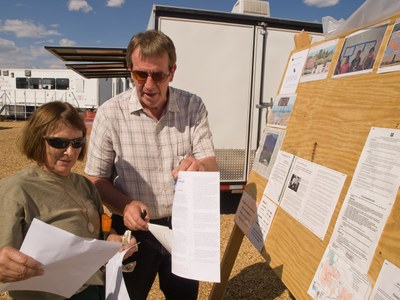 Assistance for individuals may be more limited than assistance to communities. In addition to these resources, you may find help from community volunteers and local organizations not included here, such as churches, community centers and local businesses. Local help can often mobilize quickly to provide services such as sheltering livestock or pets, providing household supplies to fire victims, and meeting other needs not met by the major agencies and organizations.
The American Red Cross responds to disasters 365 days a year and can assist impacted individuals with their immediate emergency needs. Call 1-800-RED CROSS (1-800-733-2767) and ask for your local chapter.
The Disaster Distress Helpline can assist you after a wildfire. Those impacted by recent wildfires can reach out to them any time for support. Call 1-800-985-5990, para español, oprima el dos, or text Text TalkWithUs to 66746 or Hablanos to 66746.
The Farm Service Agency provides assistance for natural disaster losses, resulting from drought, flood, fire, freeze, tornadoes, pest infestation, and other calamities. For example, they provide assistance after a disaster to eligible livestock producers, honeybee producers, orchardists, forestland owners, tree nurseries and more. More information
The SNAP (Supplemental Nutrition Assistance Program) may help you replace food lost in a disaster or help you apply for benefits. More information
New Mexico State Forestry (NMSF) provides general forest restoration assistance to landowners to help secure resources to stabilize and restore their burned properties and watersheds. This can include advisement, planning assistance, and project design to help the applicant find the resources needed to complete projects.
If your business or private, nonprofit organization has suffered physical damage or your small business or private, nonprofit organization of any size has sustained economic injury after a disaster, you may be eligible for financial assistance.
The Small Business Administration provides low-interest disaster loans with long-term repayments to qualifying individuals and businesses. 
Disasters can be especially stressful for families with children. FEMA (the Federal Emergency Management Agency) and Sesame Street provide resources to assist you in helping children cope with disaster. 
The NRCS NM Burned Area Initiative is part of the their Environmental Quality Incentives Program (EQIP). The Burned Area Initiative is designed to help landowners restore conservation practices destroyed in fires or by off-site fire impacts. All EQIP programs have a continuous sign-up period. 
The NMDHSEM offers assistance to communities rather than at the individual level. However, individuals seeking advice after a wildfire can call the New Mexico Department of Homeland Security's Public Information Officer at 505-476-0626 or the main line at 505-476-9600.
The Salvation Army may provide temporary assistance for families in need, including vouchers for rent and emergency aid and legal aid. For information on services provided by The Salvation Army, click here. For Salvation Army locations and phone numbers in New Mexico, click here.
SBDR is a Christian organization that aims to meet the urgent needs of hurting humanity in crisis situations. They provide many different types of relief, including food, water, child care, laundry, repairs, rebuilding and more. For example, they provided direct assistance in New Mexico after destructive wildfires such as removing debris from burned home sites. Southern Baptist Disaster Relief has gained national and international recognition for service in crisis situations across the nation and the globe. 
Each year, through grants and private and public contributions, Self Help is able to support those who need help most during emergencies to the residents of Los Alamos, northern Santa Fe, Rio Arriba, and Taos counties. More information
New Mexico Community Foundation's Vecino Fund provides "neighbor helping neighbor" funds for individuals in times of crisis, including after a wildfire. While NMCF does not give money directly to individuals, it provides financial assistance to agencies and organizations to purchase needed supplies and services to then assist individuals. To learn more about the Vecino Fund call 505-820-6860.
The New Mexico Environmental Department (NMED) provides free testing of private domestic wells to check for contamination after a wildfire. 
While 2-1-1 is not specific to post-wildfire situations, it is a regional free Information and Referral Center connecting residents to community resources located in their area. 2-1-1 has several regions in New Mexico.